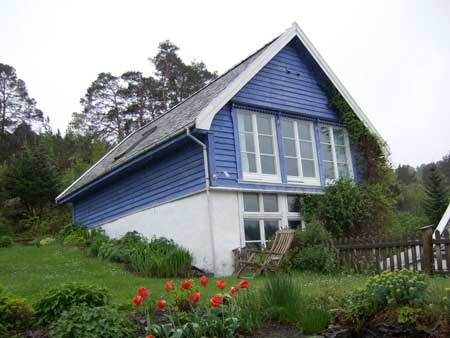 The Icehouse was built around 1920 as a storage for ice. The original building was only the basement with its 90 cm thick stone walls covered by a roof. In 1989 the roof was raised to accommodate a flat of about 60 square meters. This flat was totally renovated in 2006. All floors are water-heated, the fireplace gives the extra heat needed on a freezing winter night. It now contains a bedroom with glass doors, bathroom, kitchen in connection with the large open livingroom. In the attic there are two beds. A small garden is connected to the icehouse - when the weather permits its suitable for eating, grilling etc.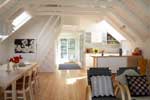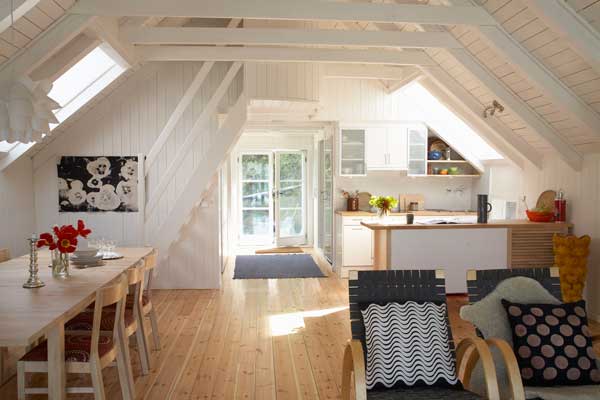 Icehouse main room with kitchen to the right and stairs to the attic in the back.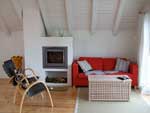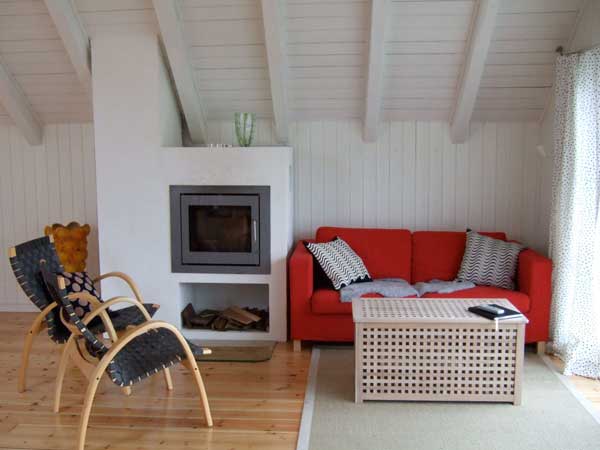 Icehouse fireplace delivers the temperature you like on a cold winter night.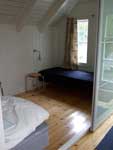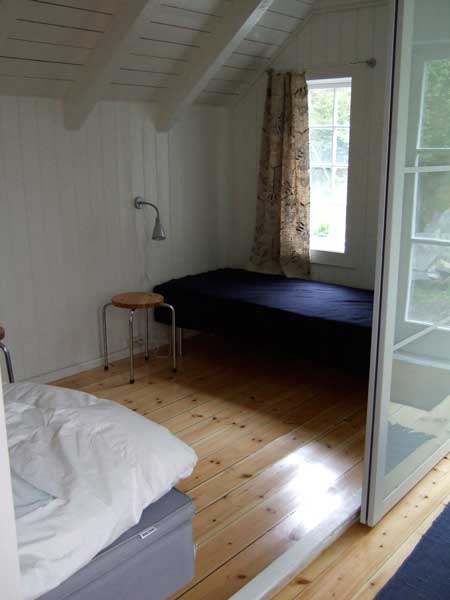 Icehouse bedroom can be fitted as you like - double or single beds.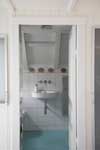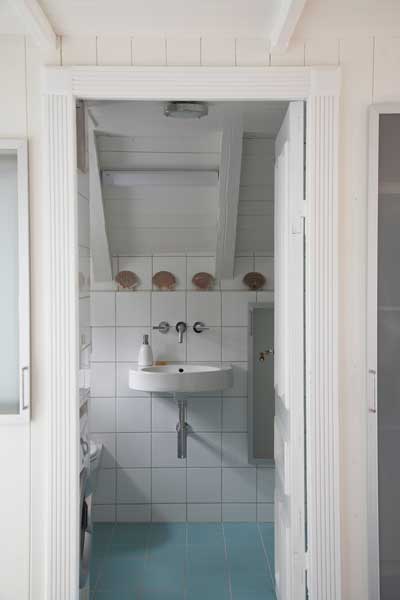 Icehouse bathroom with shower and washing machine is made as compact as possible to give space for the main room.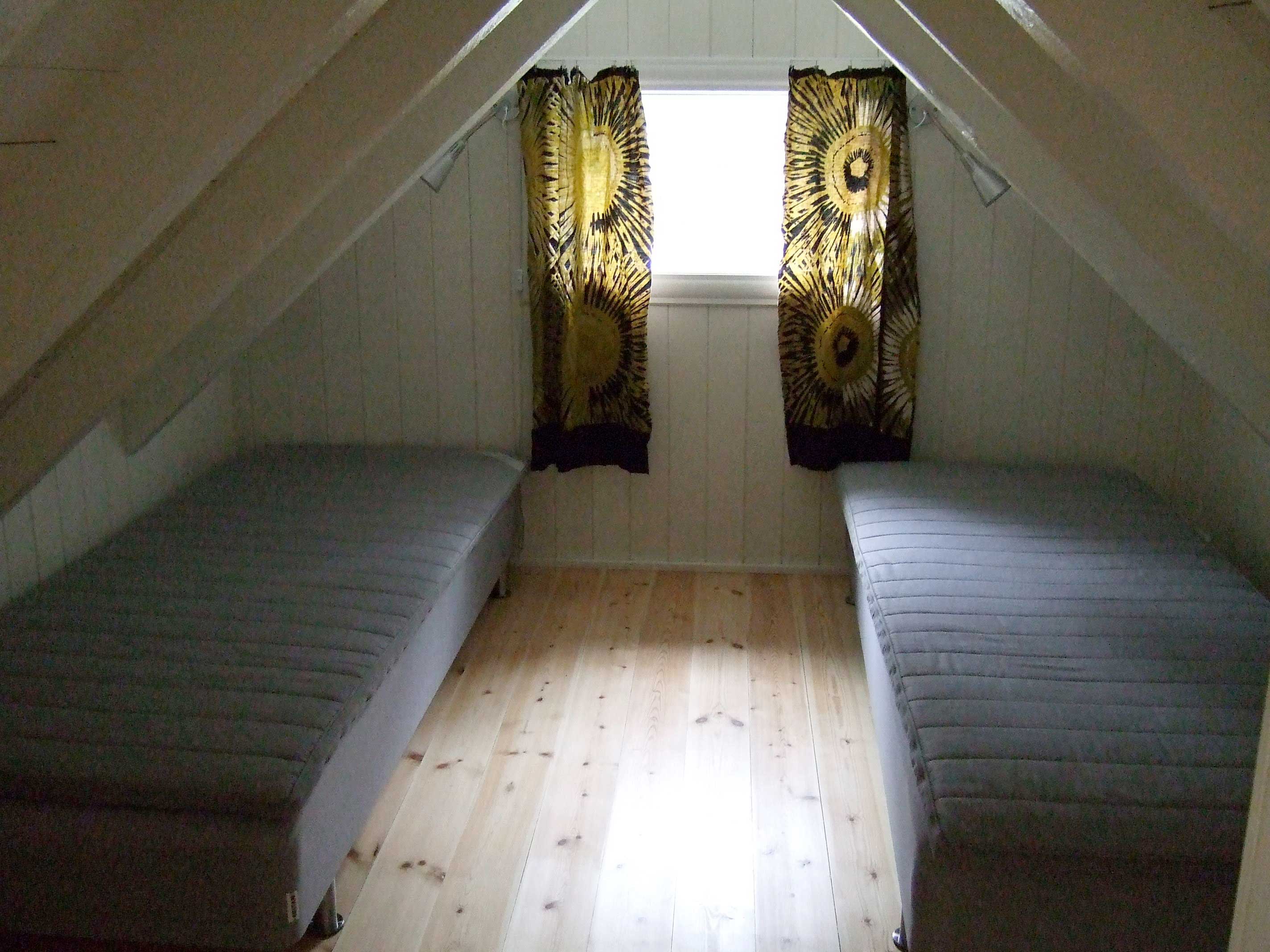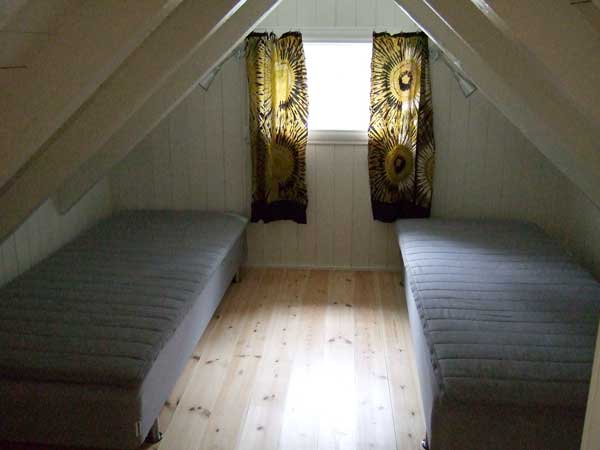 Icehouse bedroom in the attic - two single or one double bed.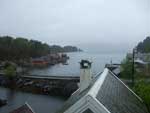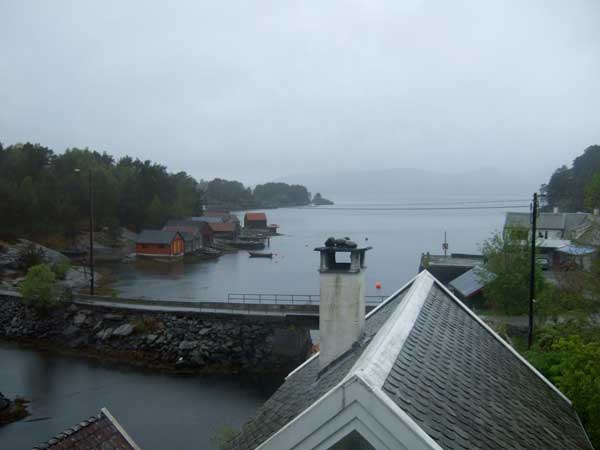 The view from Icehouse to the fjord is stunning in all kinds of weather.
The kitchen is equipped with dishes and cookware for about 6 persons. If you need more, you tell us. Electric cooker with stove, fridge, freezer and dishwasher. Washing machine in the bathroom. TV (only norwegian channels), dvd-player and free internet. A rowing boat with outboard engine is at disposal, fishing equipment on request. Check for prices at the
home
page.
Booking:
The Icehouse is available at Airbnb for short stays, listed as Peaceful by the sea, next to Bergen
Off season we offer affordable rates for monthly stays or longer.
Send us your message at annex@hanevik.no
Updated: 20.06.2017